Finally finished some stuff..
Yes I have!
Xander's Train Socks
Pattern: Nada, got the intarsia out of Style your Own Kid's Knits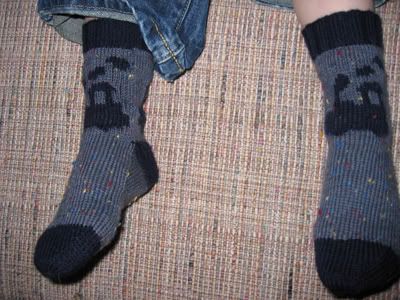 Xander's Spiderman Afghan
Pattern:
Here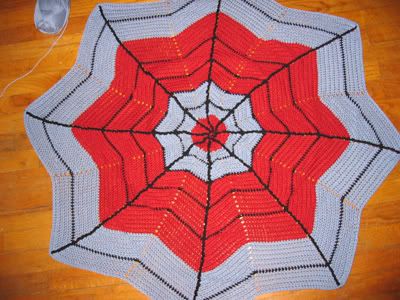 Bonus crocheted spider because after I finished the blanket he asked me where the spider to go into the web was.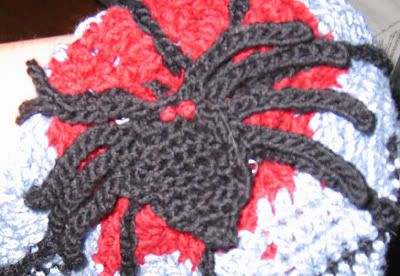 Pair number 2 of fingerless convertible mittens (stash project)
Pattern: Magknits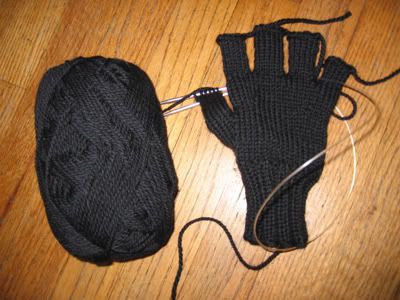 And last but not least, all the supplies for my first from scratch skirt:
Notice the yardstick, it's so lame lol, that's all they had at the store. A quilter does not live here!