Socks, Socks, and 'lace' gloves.
I have been knitting, oh yes I have, even though I haven't been updating. Bad blogger.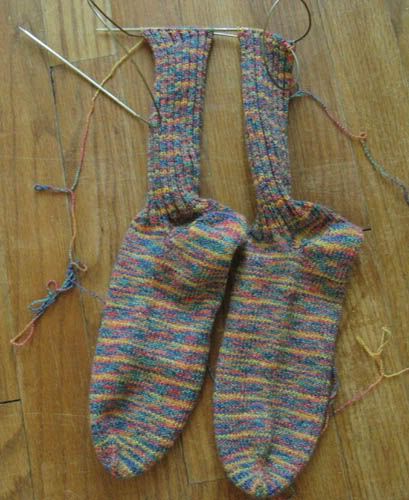 These are toe up, my first time ever, they were made out of dancing by knit picks. This color (I don't remember the name of it) has got to be the most hideous thing ever, the socks are comfy anyway.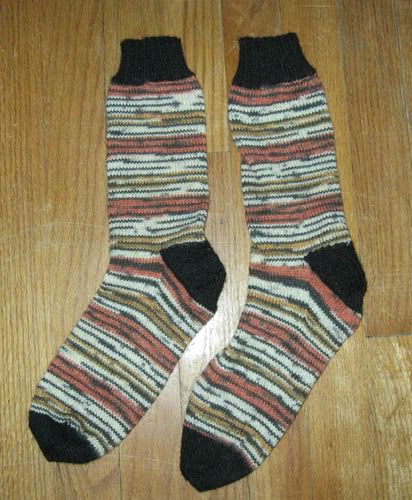 Opal tiger + baby cashmere toe and heel = LOVE. I adore these.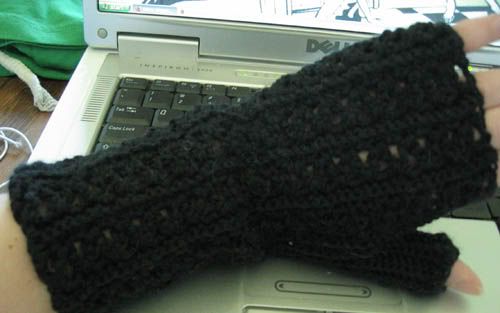 Ladylike lace. I detested this pattern and it took me forever to get it even enough to fit *twitch* in the end they came out ok. I think the chance of me crocheting something that has to fit someone in the future is slim to none though.
In other news my kid had his kindergarten orientation last week, they said he did well, he is so excited to start school.